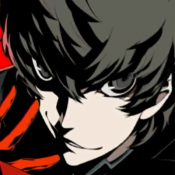 Joined

Aug 31, 2007
Messages

9,312
Awards

12
Location
AMC Theatres Considering Sections Where Phone Use Is Allowed - IGN
AMC Theatres is open to the idea of allowing smartphone use in certain sections or auditoriums to appeal to millennials.

While speaking with Variety, AMC Entertainment head Adam Aron discussed how the company can cater to younger demographics. "When you tell a 22-year-old to turn off the phone, don't ruin the movie, they hear please cut off your left arm above the elbow," he said.

"... At the same time, though, we're going to have to figure out a way to do it that doesn't disturb today's audiences."

As such, Aron said the company is looking at ways to allow smartphone use in AMC theaters. He said allowing certain sections to text is one possibility, but there is another stronger alternative.

"What may be more likely is we take specific auditoriums and make them more texting friendly," he said.
I swear on all that is good and holy, if this actually happens, I'm never setting foot in an AMC theater again.