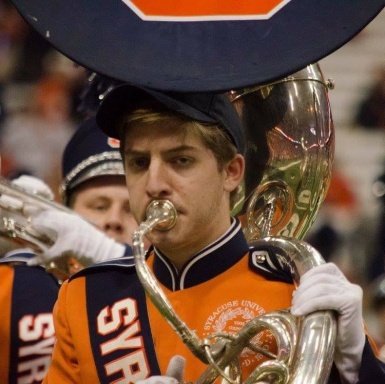 Joined

Apr 7, 2013
Messages

2,188
Location
This thread is to discuss which Avatar you have grown to like better throughout each series. It's not a contest to see who is stronger or better with the ladies, it's a contest to see which Avatar you think holds up to their role better.
Okay, so I remember growing up to Avatar: The Last Airbender when I was a kid, about 11 or 12. I LOVED, I mean LOVED, this show as a child, but I never got to finish it. Alas, I didn't revisit it until after season 4 of Korra came out. And when I got to Korra... holy shit, I can't have loved a show more in my life, I just can't. But which one had the better titular character?
Aang: Despite Aang being a bit childish for a hero, he has a deep desire to help people around the world, and is able to carry his own weight without letting it hold him down from carrying others. Think about it: it was because of Aang that the fire nation came and wiped out the Air Nomads. And no, it's not some bullshit where they were just "in hiding" later in the show; Aang has to live with the fact that it is because of him that his entire culture was obliterated, and he could have been there to stop it from happening. Yet, he doesn't let this get to him throughout the whole show; he is able to not only carry this burden on his back, but he uses it to become a stronger person because of it. He is lighthearted, yet tough, and knows how to always treat someone fairly even when others may not find it so easy to forgive, as evidenced when he spared Phoenix King Ozai's life in the final episode. This is why Aang is such a great character; not only is his personality so well thought out and interesting, but his personal struggle doesn't hold him down like it would with most other people; he is able to forgive and forget, which makes him one of the most likable characters in the show.
Korra: Korra starts off as an extremely brash teenager who has a liking for fire despite being a waterbender. However, as she learns about love, disappointment, and responsibilities, she becomes an extremely likable and fleshed out character, much like her predecessor, Aang, was. She is also one of the first to prove that the Avatar is as much the person as it is the spirit; she doesn't have to fit the mold of her previous ancestors, much like Aang doesn't at the end of his own series. She also has to deal with the fact that she forever has doomed the avatar spirit when she has Raava ripped from her own flesh, and how now she can never communicate with her past lives, something that has never happened before. Her character is best at the end of Season 3, however, and this is the one reason why:
As far as she knows, the avatar has never been like this before. She feels useless, as if no matter what she does she will forever be haunted by the fact that she could never beat Zaheer. Her character takes a turn and especially shows her colors in the second episode of season 4, "Korra Alone," where she meets Toph and goes through what happened in between her leaving the north pole and going to the earth nation. Her plight has never been better portrayed, and that's why she's such a great character in my eyes.
This is such a hard decision for me, since I LOVE both series so much; hell, I'll even go to call them the best cartoons I have ever seen. Period. But, since I LOVE the episode "Korra Alone" so much, I'll have to say Korra. But damn, I love Aang too!
Any other ATLA and LoK fans? I would love to hear your opinions! ;W;
EDIT: Let's not forget the physical therapy she had to go through. I was almost crying because of how well they did that, like when she tried to walk to Naga I was so close to tears :'D
Last edited: