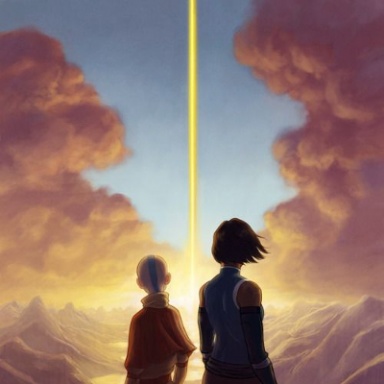 Joined

Jan 8, 2015
Messages

374
Location
While reading the latest Famitsu scan translations about 2.8, I noticed that one of the caption translations stated that the box Luxu was seen with in the newest trailer was something he was entrusted with safeguarding. As I thought about what might be in the box and why Luxu would be guarding it, the caption sparked a chain reaction in my head that lead to the development of an entirely different theory:

We've been speculating for years now why Luxu was never given a Book of Prophecy or fancy animal-themed outfit like the other Foretellers got, usually having to do with Luxu being up to something nefarious. But while reading the latest scans, I realized something. If he's being entrusted with whatever's in this box and his Keyblade is prominently displayed on the walls of the Land of Departure, he may not actually be evil at all. While we have yet to actually see or hear of the X-Blade, but I think it's an easy conclusion to make that it's being wielded by the Master of Masters. So taking all of that together, combined with the MoM's apparent apathy towards the impending war, I've come up with my own possible explanation:

The MoM is going to die either before or during the Keyblade War. Because he can see the future, he knows all this. He knows it's going to happen. The reason he's so apathetic is because he's made his peace with the fact that his death is coming, and he's been grooming Luxu to take his place as wielder of the X-Blade. That's why Luxu's off doing his own thing apart from the Foretellers, wearing the black coat instead of the flashy animal robes. He's being trained to become the MoM's successor and lead the rest of the group.

Anyone have any thoughts on this? Given how complex the Kingdom Hearts storyline can be, this will probably turn out to be false, but I'd love to hear what everyone else thinks about this theory.