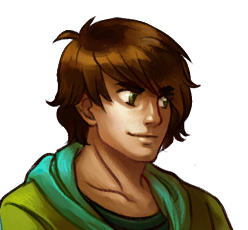 Joined

Feb 23, 2009
Messages

2,694
Awards

12
Age

27
Location
Website
I really feel as if we need a new RP to get off the ground, and I just so happen to have a few ideas for one. That being said, some of these are very early in development (read: I have no idea where they're going) so I'm going to need someone else to collab it up with me.
Let's have ourselves a vote.
1.
Re: Data Clash - A Megaman Battle Network RP
(
Original OoC)

This collab RP with user Seraph is based in an alternate universe, where a rouge gang of net battlers named the Undernet Resistance League (URL for short) seek to rule over the Net. All the while the N1 Grand Prix slowly approaches. If voted on, I would probably ask Seraph if he would like to help out again.
2.
Persona! Seek the Truth
An RP based on the Shin Megami Tensei series Persona. If voted on, I would definitely need someone's help because I have only played Persona 4 and wouldn't want to start an RP with my limited knowledge.
3.
Re: CLASSIC - The Cliche Fantasy Story
(
Original OoC
)
Based on two rivaling kingdoms troubled with problems you would expect. I like to imagine this as Easy Mode: The Roleplay because of how easy it would be for anyone to join.
4.
Some kinda futuristic based RP where a crime lord has taken over the city
You can either fight to take it back, or help keep the crime lord in power.
5.
These ideas are terrible, and want you to help me with my RP idea instead
Let me hear it!
Last edited: