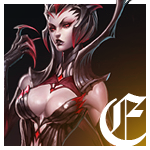 Joined

Mar 27, 2005
Messages

8,780
Awards

3
Ya, I'm finally making one of these. Ugh.
So, shall we start with the background story? I say aye, we should. LET'S GO!
______________________________________________
Ok, so I met this girl (Let's call her A for anonymity) a couple years back, maybe when I was around 11? We hit it off pretty well, friends and whatnot. I didn't have MSN back then, so I didn't keep in touch, and about two to three years ago, we finally added each other on MSN. I talked to her for a year or so, and I fell in love with her personality. Now, I never saw her that often, since I only saw her once every year due to this Vietnamese doctor party thing and sometimes my memory of her would go fuzzy ya know. I'd forget what she looked like at times.
---
So, this year, I met her again at the VietDrPartyThing, and oh man, my knees nearly gave out. She was the cutest thing I had ever seen ._. And mind you, I'm a sucker for cute girls. Well, I talked to her as a friend, and we had a blast. A month later, I couldn't stop thinking about her. It was either love, obsession, or infatuation. I knew it was one of those three. She then invited me to her birthday party in March. I went out, bought her a necklace and decided to ask her out that night. I choked. So I left the necklace in her room and went home. Pretty stupid eh? So I typed up this huge e-mail, explaining everything the moment I got home. I went to sleep. Next morning, I received an e-mail back, in which she had said she liked me as well. I called her cell and asked her out.
---
Unfortunately for me, there were a couple large factors that royally ****ed our relationship.
1) She lived two hours by bus, and I couldn't drive yet.
2) Our parents knew each other, they were friends. So if I were to break her heart, the relationship between my parents and her parents would diminish, and my parents would look like the bad ones since I'm the guy.
3) Her parents were much more stricter than mine. They hardly let her go out except on Fri, Sat and Sun, and I couldn't let them know that I was dating their daughter, they hated me already. Why? It's because there had been a rumour going around between a lot of the adults at the VietDrPartyThing in which they said we looked good together, as a couple. Her dad hated that. Ugh.
4) My parents soon found out because my mom is one sneaky person.​
---
Well, with those in hand, my mom didn't want me dating her (refer to reason 2 for why she didn't want me too). I'm an honest guy, so I told A, about my situation, and that I still wanted to continue to see her.
---
Three days later, she broke up with me, claiming that her feelings were naught but simple infatuation. Now, this may have been the real reason, it may not have been at all. All I knew was that she probably had another reason in there she didn't tell me, probably a reason that she knew I would argue on and on about. So I was depressed for a while.
---
We made up, became friends again. Now, last Friday (the 17th) I saw her again since I promised to see Transformers with her when it came out. So me, A, her friend M, came to watch TF. Then we met up with a few of my friends, and we went around the mall. I got jealous. I knew she was the kind of person who anyone could talk to for 2 minutes and become friends with, but the fact that ALL of my friends there besides us three were guys, I got mad jealous and acted a bit out of line.
______________________________________________
Thing is, I still have as much feelings for her now as I did back then. Should I ask her for another go, or continue to be her friend? I don't want to jeopardize our friendship, but I wanna be able to hold her in my arms and whatnot.
So ya, that's my situation >_> *Cough*
Oh, and if any clarification is needed, do ask. This was typed up at 2 AM in the morning, and my brain isn't functioning as well as it should be.
Last edited: