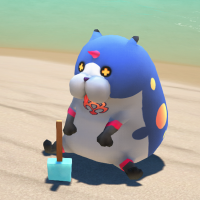 trapped in revamp hell
Staff member
Thanks for playing KINGDOM HEARTS Union X Dark Road! Here are the events that will be held during the first half of July.
Monthly Mission Update: 7/1~7/31
Get 3000 jewels, lots of BP and the Darkside Card by completing monthly missions!
5 New Cards Arrive: 7/1
5 new cards will be added to the draw, including powerful attack cards, convenient recovery cards and magic attack cards.
Split watermelon in a new event: 6/30~7/31
Defeat Watermelon and Huge Watermelon Heartless to complete the Mission Board and get the new Mickey card!
Daily Enemy Quest: 7/6~7/19
Powerful enemies that would normallly appear in high level zones will appear in low level zones. Their appearance rate will vary depending on the day of the week, so do your best to find them all and fill out the album!
KHUX & KHDR Link Campaign: 7/13
More details to be announced at a later date.
---
5 new cards have been added to the draw on 7/1!
| | | | | | | | |
| --- | --- | --- | --- | --- | --- | --- | --- |
| Card Name | Color | Main Ability | Base Power | +10 Power | Effect | Jewel Draw | Ticket Draw |
| Ariel | Upright Blue | Blizzard | 25 | 45 | [Water] Magic Attack | Y | Y |
| Tinkerbell | Upright Green | Cure | 15 | 50 | Recovers HP. Amount varies depending on user's magic power. | Y | Y |
| Neoshadow | Reverse Blue | Dark Break | 20 | 30 | Physical Attack | Y | Y |
| Riku=Replica | Reverse Red | Last Arcanum | 20 | 70 | Strong Physical Attack | Y | Y |
| Key Art #3 | Upright Green | Tinkle Star | 30 | 60 | [Null] Magic Attack | Y | Y |