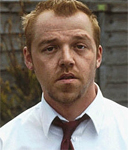 Joined

Mar 24, 2005
Messages

4,708
Awards

2
Age

61
Location
Website
Hmm.... A couple of you may have looked at my age. Yes.. 49.. "oh em eff geee ITz 4 CH1LD M0L3574R!!11376"
Yeah... well..
I'm not 49. I've scared a few members about this, and I figured, well, I suppose I can stop scaring teh little children. -_-
<---15. 15 on June 19th this year.
P.S.
http://img485.imageshack.us/img485/7149/me2nv.jpg
Blegh. It's like a year old or maybe more. >_>
For those of you who knew/figured otherwise; Great.
Here's
the smallest piano in the world.
For the ones who didn't realise this...
-Booya, and goodnight.