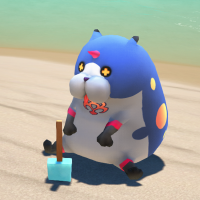 Site Staff Manager
Staff member
We're almost at the end of the line with the
Kingdom Hearts 358/2 Days
manga! Thanks to
ArikaMiz
, we've learned that a fifth volume will be released on
August 22nd
for
¥440
(roughly $5.52 USD). To those interested for collection purposes or what have you, be sure to mark your calendars!
Source: Amazon.jp
Update: The
Square Enix e-STORE
updated the preorder page with some new information. This
232 page
manga will instead be releasing on
September 22nd
and the price has increased to
¥470
(roughly $6.05 USD).
Last edited: