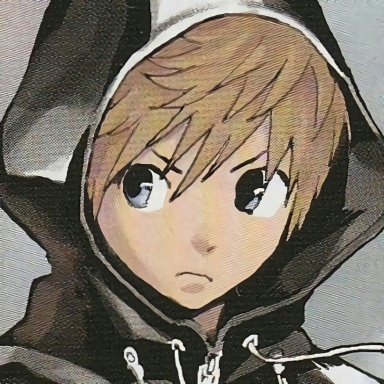 Joined

Dec 20, 2018
Messages

2,168
Awards

11
Age

33
I do like Aqua she has some good traits about her, but I won't lie, I felt she had a very boring start in BBS. Say what you will about Terra and Ventus, but both of them felt like they had a plan going into the game and where they would end up. Aqua just felt like leftovers which is why she got the most generic end of the three, trapped in the Realm of Darkness...even though she didn't open her heart to darkness herself, whatever she needed to be gone because this is a prequel. I just found Aqua okay at first. Didn't really bounce off Disney characters as well as she could have, I think her best interactions were with Zack and her main story in the game was cleaning up after Terra and Ven. Not the most thrilling. In general I wasn't a huge fan of the Wayfinder trio on my first viewing of BBS. They got better with time and my opinion on them is much more positive today but that's a topic for another time.

Back to Aqua I did find the character a tad overrated when BBS first came out. I felt a majority of her popularity came from being a female Keyblade Master and because she wasn't another Kairi clone. To this day I always wonder if Aqua was a boy would she be as popular as she is? Aqua also wasn't that much fun as a lone hero. In Kingdom Hearts I prefer a group of friends/heroes together as opposed to lone heroes, because a group can cover each other's weaknesses or if one character is lacking some personality a group can make help bring that personality out. Aqua to me needed this more then the other two, as Ventus was fine on his own as was Terra.

That being said I found Aqua and the Wayfinders got better with each game after BBS. In 0.2 the opening alone connected me to TAV then all of BBS's game did. And KH3 really sold them as a family and it warmed my heart. The BBS novel also did a really good job with them. If you haven't you guys should give it a read as it does something really magical with TAV.

Overall I do like Aqua. She's not my favorite but nowhere near my least favorite either. She's a solid middle tier. In short she's cool just not a character that strongly appeals to me personally. Still looking forward to what the series has in store for her next.