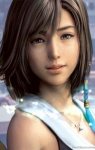 ~ ♥~ Grand Summoner~ ♥~
Joined

Jan 3, 2006
Messages

7,400
Awards

4
Location
Is there an answer at the end of this nightmare...?
[video=youtube;dZ7QtE1cwZc]http://www.youtube.com/watch?v=dZ7QtE1cwZc[/video]
For the moment, all was quiet. The scary, something's-gonna-get-you kind of quiet you tend to get when home alone, or when watching a scary movie. Why it was quiet was because at the moment, there were only two beings around; myself, and the girl in the crystal. She was fast asleep, though I was sitting before her, staring into the distance. At the moment, we were scattered, and I was left to guard her. It was
really
boring, but then again, what wasn't in this twisted world?
An unfamiliar sound caught my attention, followed by a small, barely audible cry. Standing up, I turned on my heel to see the girl awake, rubbing tears out of her eyes. Once she caught sight of me, however, she merely stared at me through the crystal. It was an odd, odd sight.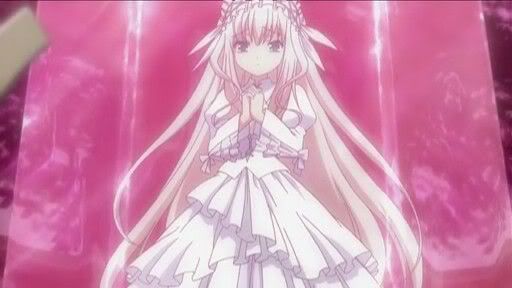 "Good morning." I greeted her cheerfully, slowly walking over to her.

Her expression faltered, and she looked around her curiously. "I...I'm still here." She whispered, closing her eyes, though they opened to look at me. "You're...Superbia."

Clapping my hands together, I smiled sweetly at her, making sure that she heard every clap. "You remembered me! I'm honored~ And of course, I remember you. Lisselotte."

Looking slightly confused, she shook her head slowly at me. "No..." She said quietly, looking at her clasped hands. "My name...is Lisette."

"Right." As I shook my head at her, I put my left hand on the crystal, staring up at the girl. "Alright, Lisette, you noticed you're 'here'. You remembered my name. So you also remembered what happened, right?"

Lisette simply stared in response. After a moment or so, her lower lip quivered, and the girl buried her face in her hands as she let out a sob. "You can't...keep me here forever...You can't...!"

In my reflection, I could see my own smile. "Yes, I can. And I will until we figure out how to get rid of your immortality." I coldly assured her, taking my hand off the crystal and pointing to her. "Keep calling your Fragments, we will destroy each one. Go back to sleep."

As if in a trance, Lisette's eyes drooped and her head fell forward, though not before one more word escaping her lips; "Verard..."

Oh, how cruel irony was. She was calling to her lover, her supposed prince. Little did she know that that man was no more, but fate was funny that way. As she went back to sleep my eyes landed on the black moon in the distance.



Bring forth your Fragments, Lisette. Drag them to this world, as you have before, and the outcome will be the same. Only one slipped our grasp last time, but this time I promise you...



We will end this cycle.​
_______​
"Dismissed!" The teacher spoke as the bell rang, releasing the many students of 11th Academy. As the hallways buzzed with many, many kids talking about what to do after class, one remained standing in the hallway. It was like a beehive of sorts, with about a hundred different conversations going on at the same time.

Only one person was standing still outside, staring up into the sky. That was me.

"What are you looking at, Miss Earnest?"

The sound of the teacher didn't break my gaze, but I replied as honest as I could, even though she wouldn't believe me. "...The moon." I told her, fixing the glasses on my face.

"The moon?" She asked, looking at the sky. "...But there is no moon."

Not for you, there wasn't. "I'm kidding."

"Right...I'll see you tomorrow..."

As she walked away, I kept staring at the sky, at the dreaded black moon hanging over our heads. No one else could see it, but to say I was the only one who could would be a lie. The others that were like me could see it too. Still, this was the first time they would see it. How would they react, I wonder? What would they have as their own power? I sincerely hoped they would prove useful in battle--I couldn't afford to be the only offense.

The most prominent though on my mind was this: Where is the Eye of Aeon?