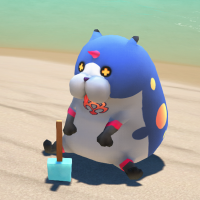 Site Staff Manager
Staff member
KINGDOM HEARTS Unchained X Japan has a few brief campaigns and avatar board offers available to the players!
From 10/12~10/23, 4 avatar boards costing only 900 jewels will be available for trade! Each board will be available for 3 days before it is subsequently replaced by the next board, and will include a luxury skill! 
Update 10/17: Abilities for Pain and Panic mask boards have been updated with the correct abilities. Players who purchased the Pain mask board will receive Attack Up L compensation on 10/24 at 15:00 JST.
Halloween Hairstyle Set
Period: 10/12~10/14
Blindfold One Length x 1


Horizontal Bounce Braid x 1

Scrooge 6

★ (Attack Up L) x 1

Luck Type: N/A 
Pointed Hat Set
Period: 10/15~10/17
Pointed Bat Hat x 1


Pointed Pumpkin Hat x 1

Scrooge 6

★ (Guard Up L) x 1

Rare Enemy Luck + 2
Pain Mask Set
Period: 10/18~10/20

Pain Mask x 1

Scrooge 6

★ (Ability & Attack Up M) x 1

Skill Luck + 3
Panic Mask Set


Period: 10/21~10/23

Panic Mask x 1

Scrooge 6

★ (Lux & Attack Up M) x 1

Raid Appearance Luck + 5
---
Players in parties with more than 10 members will receive a 1000 jewel reward! This requirement must be fulfilled by 10/13 at 15:00 JST. Reward will be distributed on 10/14 at 15:00 JST.
Luxury Lux ranking rewards are also scheduled for 10/17.
---
Unlimited Play campaign will take place from 10/10~10/17! During this period:
AP cost for all quests is set to 0
AP cost for all Raid Bosses is set to 0
Experience obtained in medal synthesis is doubled
Munny cost for medal synthesis is halved
Guilt bonuses is set to a higher range
| | | |
| --- | --- | --- |
| Guilt Type | Normal Bonus | Campaign Bonus |
| Guilt 5 | 80~150% | 100~150% |
| Guilt 4 | 60~130% | 90~130% |
| Guilt 3 | 40~100% | 70~100% |
| Guilt 2 | 20~50% | 30~50% |
| Guilt 1 | 10~25% | 15~25% |