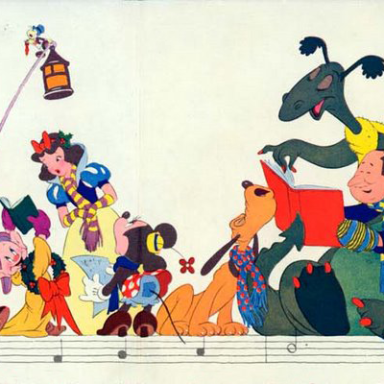 Joined

Oct 21, 2011
Messages

2,415
Website
"All of this was decided."
​
Sorry. I needed an introduction~ Anyways, loves, with Kingdom Hearts III finally on the horizon and this collection about as patched as we'll see it (unless post-KHIII release we see some patch spurred by the All-in-One bundle), I'll finally be playing through the Final Mix / ReMixes via the 1.5 + 2.5 PS4 bundle. I was fortunate enough to play BBSFM yeeears ago on the PSP, but now I'm excited to play all of the magic in HD. Looking forward to the "new" coat of paint on the series.
I've started this thread, because I like hearing what our community thinks. Yes, there's a plethora of other resources, guides (though I'm taking note of things like
print errors
) and FAQs out there to turn to, some of which I am utilizing that I'll link to, but it's cool to hear your feedback. Feel free to
share any tips and tricks that helped you excel during your Proud/Critical playthroughs or anything especially daunting you somehow managed to circumvent
(like the new bugs this port generated). I want to hear your stories! <3
* * *
"There's always a way."
​
For example, starting at the very beginning of the saga, we're faced with the age-old crossroads of
choosing your weapon/growth pattern
. Having played through vanilla KH1 multiple times and loving being a magic user, it's hard for me to imagine my perfect save giving up those max MP stats that would boost it and the summons.
However, part of me just wants to try something new, this being a fresh take on the series, and I've never picked the Dream Shield before, which seems like it'd be more useful than ever for a Final Mix: Proud run! That being said, I'm leaning towards abandoning the sword, because I'd want to retain precious AP. Some particular advantages I'd be looking forward to from the shield is Leaf Bracer at level 27 and Second Chance at 36, especially if I choose a dusk (lowest EXP for 100) growth path! Extra item slots doesn't really excite me as an advantage, though picking this route may affect my play style and item dependence in a way I can learn to appreciate. One of several drawbacks I'm worried about choosing this route is the aforementioned magic stat loss, especially considering with FM's "new" Diamond Dust keyblade, one can increase their magic power even further! Also, things like
the dalmatian crash due to Jackpot abilities being equipped
scare me away from the shield, because I don't want to bother unequipping the ability or checking the contents of a chest before I open it.
In addition, I'm thinking long term. This is a save I'm trying to go completionist on. So I'll be leveling to 100, challenging optional bosses, obtaining trophies where applicable (so no Unchanging Armor).
* * *
"This boat runs on happy faces."
​
Here are some of the interesting resources I may utilize on a case-by-case basis, trying to flesh out my experience:
+
Missables Guide
+
Final Mix Changes
+
Final Mix Treasure Changes
Since I'm making a big ol' event out of this, kindof like I'm also plan on reading the localized novels and manga chapters in tandem to progressing through the worlds/games just for fun and to help me cement how they differentiate. I may even turn to Goldpanner for morsels where no localization is offered (i.e. select BBS chapters). I know it may seem extra, trying to get through the collection like this, but considering a lot of material has yet to be localized and the manga doesn't cover all the games, I wanted to try it! I'm
not
doing tedium like grinding for 99 of every item either.
SIDEBAR
: Chronologically, it irks me to have to watch all of the events of the Days cinematics/reports before completing Re:CoM to unlock the rewards cards. Does this stipulation carry over into the PS4 port? I know they fixed other things like difficulty trophies stacking for Re:CoM, so perhaps some other changes were made?
Thanks for your input, guys/gals!
Last edited: