Joined

Jun 23, 2017
Messages

97
Awards

0
Age

28
Hello beautiful people.
It seems that square enix released the Kingdom Hearts compilations on xbox and no one realised it (it seems also that square didn't bother to announce it properly).
Anyway. I am looking closely to this re-re-release of the games with an acute eye trying to find some technical differences and I found some minor changes in Birth By Sleep.
Remember that Birth by Sleep always felt like the least polished of the games? No proper save menu, gigantic popups that takes the full screen, blurry icons here and there.
Well they didn't adress all of it: BUT, they added a proper saving menu and it looks amazing.
Take a look:
PS4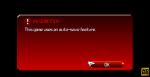 XBOX One (subtle popup change that matches kh2 and kh3)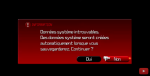 PS4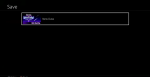 XBOX One (yeah baby, a save menu!!!)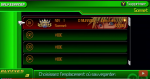 All of that is great news for me, as nothing seem to prevent a PC or switch release now. They got rid of all of the ps4 build in stuff in a propper and coherent way.
If you spot other differences, please post them here.