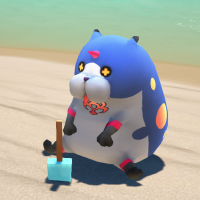 trapped in revamp hell
Staff member
Time Attack Event is held from 1/10~1/16! Clear 10 quests to earn Huey & Dewey & Louie, Chip and Dale medals.
---
As of 1/10 at 15:00 JST, the score requirements for the KINGDOM HEARTS III Starlight Keyblade Limited Challenge have been halved! Those who haven't completed the minigames yet should definitely jump on this opportunity! 
Players will still earn jewels by completing the goals. For those who have automatically cleared the goals now that the score has been halved, the jewels will be distributed to your present box.
---
10 Proud Mode quests have been added (No.831~840). Clear the objectives to earn 1 of each gem and 25 Magic Mirrors.
---
Special Draw from 1/11~1/21 features Rai, Seifer and Fuu Illustrated Ver! Each pull guarantees 1 Tier8 ★6 medal, 10 Limited VIP coins and 10 VIP coins. These medals are 5-pull mercies, but only 1 is guaranteed in the 5th pull.
Rai, Seifer and Fuu Illustrated Ver are capable of 150~230% Guilt, have 5 trait slots and grant 120 pet points.
Rai Illustrated Ver [1 Target | 6 SP cost] Copies the ability of the medal set 2 slots earlier. If no medal exists in that position, increase Upright ATK+3 for 1 turn 
Seifer Illustrated Ver [1 Target | 6 SP cost] Copies the ability of the medal set 2 slots earlier. If no medal exists in that position, increase Upright ATK+3 for 1 turn 
Fuu Illustrated Ver [1 Target | 6 SP cost] Copies the ability of the medal set 2 slots earlier. If no medal exists in that position, increase Upright ATK+3 for 1 turn