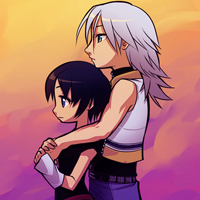 Joined

Jan 31, 2008
Messages

16,306
Awards

5
Age

36
Location
Website
~♥[The Sora/Naminé Fanclub]♥~
[SIZE="+5"]As Real as it Gets[/SIZE]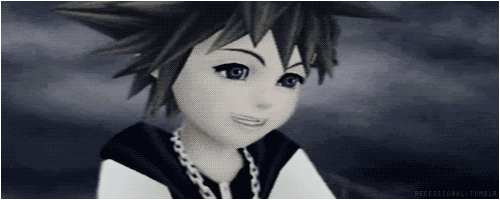 [size=+2]
-INFORMATION-
[/size]​
<strike>Because, let's face it, Watanabe kicks ass.</strike>
They were part of the same group of friends as children;
They were tied together to the same best friend ever, all but inseparable;
Then, when it was just the two of them, he swore to protect her no matter what, and she, in return, gave him a thing so precious, it might as well have been her Heart.
It didn't matter it never happened;
It didn't make it any less real to either of them.
You guessed it (or did the picture give me away?).
This is a fanclub dedicated to the not-so new and somewhat overlooked couple that is
Sora/Naminé
.
Feel free to discuss, share the wonders (god knows good fanarts are hard to come by), and share tips about how to avoid the cavity the sweetness this couple is capable of can cause.
Because if Riku and Xion are out having fun, that leaves Naminé and Sora alone when DiZ isn't watching... >:3
[size=+2]
-REASONS-
[/size]
Sora admitted Namine was more than a friend to him. What more do you need? (Smile)
Sora admitted all the promises he made Namine even when he knew they were false. (Smile)
Sora accepted it all even though he knew it was false. (Smile)
Namine wanted it to be Sora to make her a Somebody and not anyone else (Smile)
Namine regretted hurting Sora so badly and was willing to make it up to him, even at the price of him forgetting her (Smile)
Sora ended up not forgetting Namine and wanting to keep up his promise to at least thank her. (Smile)
The development and chemistry are both natural and don't feel forced as the game progresses (VirgilTheart)

(VirgilTheart)
They mesh well together: out-going, fun-loving guy with calm, quiet girl. (Organization_42)
Their story is a twist on the usual knight-rescues-princess tale, making it unique. Instead, the love interest is the witch trying to lure the knight to her, but she's really a nice witch, so he rescues her anyway! (Organization_42)
Namine's charm is shaped like a paopu, so technically in the fake memories, they already shared one! (Organization_42) (Smile says: also, their promise is one that can last forever, so it fits the Paopu shape)
Sora's kindness towards Namine was enough motivation for her to come out of her shell and stand up to Marluxia once and for all, even at the possible price of her life. (Organization_42)
She was willing to smash Riku Replica's heart if it meant helping Sora! (Organization_42)
Even though Sora could barely stand on his own two feet after getting kicked in the gut by Larxene, he was still willing to fight her because she attacked Namine. (Organization_42)
[size=+2]
-MEMBERS-
[/size]
Founders:
-Smile
Marly|Mari|Cissy|Neo|Phil|Freedom
Ren|CerberusInferno|Organization_42|KAIRI_SUX|revarai20|Frozen Soul
Soraschaser555|Mikoto-Cat|Takushi Rena|.Oji|Strifentine|Sora-keyblade
xScarletWishx|Candylanger|Swxpert|Oathkeeper59|tony144|Araliya
Sugarmelts|cmssaysftw|roxas001|Cinollex|Lifes.Lover|Candylanger
destinykh|sand_drew|Gildragon|Zeagal|Flower|aswaxsora
Aqua.|Chaos Key|RoseateDawn|DecentPrincess|Shinra X-2|namine_ftw
kwkatz09|*~BlackCat~*|VirgilTheart|PowerOverNothing|Danica Syer|lycorismoon29
UmbraTsuki|NamiSora|Solar|karudoll|Lunarmaster54|Relix
Sign|WinterNobody|Valete Aeternum|White-Light
Youniquee|CA59|chasespicer056
Membership Open.
[size=+2]
-SISTER CLUBS-
[/size]
The Naminé Fan Club
The Sora Fan Club
[size=+2]
-FAN-FICTION-
[/size]
Clouds Across the Sky by Smile
Charms by Smile
Morning Glow by Smile
(one Sided Kaiora)
Hospital Flowers by Frozen Soul
It's the Thought That Counts by Organization_42
Does too Exist! By Smile
For Keeps - by Organization_42
Promise I'll never keep by Smile
[size=+2]
-SIGNATURES-
[/size]
by Neo
No, Neo, just because you removed it, doesn't mean it dies >:3
By Cinollex
[size=+2]
-AVATARS-
[/size]
By Takushi Rena

[size=+2]
-VIDEO-
[/size]
​
Last edited: