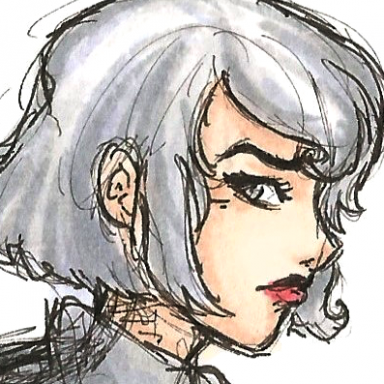 Joined

Jan 13, 2010
Messages

521
Awards

1
Location
Website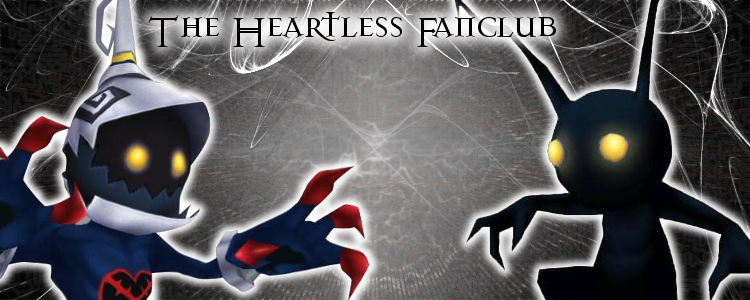 ​
Yeah I made that banner but it's not that cool so feel free to make one yourself if you want...XD
"Pitiful heartless.

Mindlessly collecting hearts..."
Yet as 'mindless' as these creatures are, we cannot help but love them.

Since the very start of the game...you see the dark creatures. Their glowing eyes. Their slouched posture. Their bent antennas...coming after you every ten seconds, drawn to the Keyblade.

One cannot help but grow to admire these beings. Even if they are our enemy, we've grown to love them. We notice how irresistibly adorable these dark creatures are.

These Heartless...they've literally stolen our hearts. And we don't mind. ♡.


​
~♡Reasons♡~

1. The Heartless are adorable!
2. They deserve more love..
3. They're gonna take over all the worlds, anyway.
...If you have another reason, PLEASE SAY IT!
~♡Members♡~
[table]
KingdomKrown
| Roa | Starcrossedsky | Gesso
Axel's girl1314 | LilLostHeartless | thylings | huanglulu
Shinra X-2 | *~BlackCat~* | 8298906 | AxelRoxasFan223
OverMemories | Mew | Crimson | Daydreamer
june | xlonenobodyx | Sign | Strawberry
Vanitas666 | The Dead Skin | Oe98 | chasespicer056
project_nyx | | |[/table]
Mushroom Heartless ((KingdomKrown))
Current member count ((not including me)): 25.
~♡Signatures and Avatars♡~
~♡Stamps♡~
~♡Fanart♡~
Disclaimer~I am not responsible for any spazz attacks caused by the adorable or awesome~ness of these images!
.
All from deviantART, obviously.

http://fc00.deviantart.net/fs37/f/2008/241/3/0/a_heartless_by_RougeRoks.jpg
http://fc01.deviantart.net/fs27/f/2009/239/1/e/Heartless_by_sapheera.jpg
http://fc08.deviantart.net/fs35/f/2008/290/7/1/Heartless__JellyFish_by_Mizuenzeru.jpg
http://fc09.deviantart.net/fs18/f/2007/217/0/9/heartless__by_kerriluca.jpg
http://th03.deviantart.net/fs47/300W/i/2009/237/7/3/The_heartless_one_by_Jeltix.png
http://fc04.deviantart.net/fs15/f/2007/023/6/1/Angry_Heartless_by_Neotokyo9.jpg
http://fc03.deviantart.net/fs28/f/2008/076/0/c/Heartless_Cries_by_kitsuneswirl.png
http://fc04.deviantart.net/fs12/f/2006/338/6/5/heartless_by_horineru.jpg
http://fc08.deviantart.net/fs13/f/2006/355/b/0/Emo_Heartless_by_Neotokyo9.jpg
http://fc01.deviantart.net/fs70/i/2010/098/f/5/Cute_Heartless_by_Sin_R.jpg
...I will be adding more, later.
~Umbra~
Last edited: