Details

Published on August 7, 2013 @ 03:36 am
Written by Cecily
Earlier this year in March, we were introduced to D23 Expo Japan, the first of the D23 Expos to ever take place outside of the United States. We were esctatic to discover that Kingdom Hearts, while usually not represented at Disney-based events, would have a special event featured there. As the months went by, more details surfaced regarding the contents of D23 Expo Japan, including the reveal of new information for upcoming titles and the charity auction of a one-of-a-king reference figurine used during the development of the original game!
It didn't stop there. We also learned that several voice actors would be in attendance, along with Series Executive Producer Shinji Hashimoto and Director Tetsuya Nomura. The community has waited eagerly to learn the identities of these voice actors, and they have finally been announced:
Miyu Irino (voice of Sora, Vanitas), Mamoru Miyano (voice of Riku) and Kouki Uchiyama (voice of Roxas, Ventus).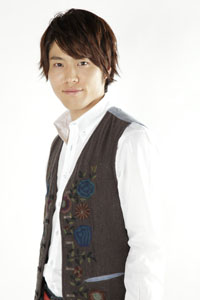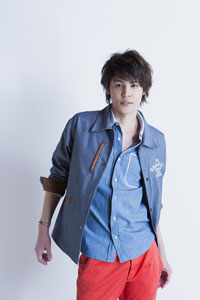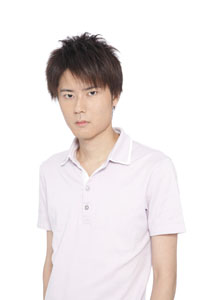 Mamoru Miyano and Miyu Irino appear in Disney's D23 Expo Japan Stage

D23 Expo Japan celebrates the 90th anniversary of Walt Disney Company and the 30th anniversary of Tokyo Disney Resort on October 12~14.D23 Expo Japan will hold a special stage and famous actors decide to appear.

These famous actors will appear in the KINGDOM HEARTS Limited Stage on October 14 15:00. Miyu Irino voices Sora, Mamoru Miyano voices Riku, and Kouki Uchiyama who voices Roxas in a series directed by Tetsuya Nomura called KINGDOM HEARTS and assisted with the executive producer Shinji Hashimoto. In KINGDOM HEARTS Limited Stage, you can enjoy their untold stories about their production along with talk shows. It is a rare and valuable experience that will only be for a limited amount of people.

This special event, D23 Expo Japan, is held outside of the United States for the first time in appreciation for Disney fans; celebrating the 90th anniversary of Walt Disney Company and the 30th anniversary of Tokyo Disney Resort.
Edit: We've just learned that Mamoru Miyano posted on his blog about his attending D23 Expo. He is unbelievably excited for the opportunity to participate in not only a Disney event, but also his first Kingdom Hearts event as well! Thanks to tumblr user js-nightflight, you can read the full entry below.
Translations used with permission.
I, MIYANO MAMORU,

O,O,O,O,O,O,O,OF ALL THINGS!!!

HAVE BEEN GIVEN THE HONOR TO PARTICIPATE

IN THE "KINGDOM HEARTS LIMITED STAGE"

WHICH WILL BE PART OF THE

"D23 EXPO JAPAN"!!!!!\(^O^)/

TO BE PART OF A "DISNEY" EVENT!!!

I CAN'T HIDE MY SURPRISE(>_<)☆☆☆

AND ON TOP OF THAT MY VERY FIRST "KINGDOM HEARTS" EVENT!!!!!

IT'S BEEN OVER 10 YEARS SINCE I FIRST TOOK PART IN THIS SERIES, BUT TO BE ABLE TO DO AN EVENT LIKE THIS MAKES ME SO HAPPY I CAN'T TAKE IT!!!(*^^*)☆☆☆

AT THAT TIME…I WAS STILL A TEENAGER….(LOL)

I WANT TO GIVE A STAGE THAT IS OVERFLOWING WITH "KINGDOM HEARTS LOVE" AND TO HAVE A TALK SHOW OVERFLOWING WITH MEMORIES WITH IRINO MIYU, UCHIYAMA KOUKI AND DIRECTOR NOMURA☆

THERE WILL ALSO BE A LIMITED AMUSEMENT EVENT AS WELL, SO PLEASE LOOK FORWARD TO THAT TOO☆

D23 EXPO JAPAN, "KINGDOM HEARTS LIMITED STAGE"

WILL

BE HAPPENING ON OCTOBER 14 (MONDAY, A HOLIDAY) BETWEEN 15:00 - 16:00

AT THE DISNEY RESORT, INSIDE THE MAIHAMA AMPHITHEATER☆

I HOPE TO SEE YOU THERE(^-^)V☆